The title of this blog is for a few different reasons...
Orange has been my favorite color since I was a little girl
When I crossed the Florida state line in June the first thing I did at the travel stop was drink Florida orange juice, so it can be symbolic
But in all seriousness, when I moved here I bought a letterpress for my room from etsy.com seller 1canoe2. The letterpress says "Orange you glad you live in Florida". This is hanging in my room as a constant reminder to be happy that I am here and that I have this opportunity, hence the name of this blog. It would not be my blog if it was not clever, cute and fun!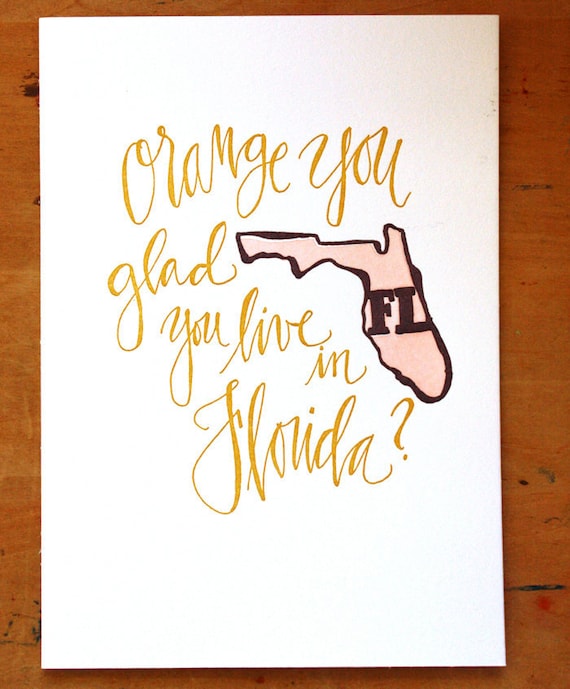 Letterpress hanging in my room courtesy of seller 1canoe2 from etsy.com